Our company was established in 2004 from the humble beginnings of two sewing machines in a basement.
Trained as a designer, not a seamstress, Dao Zhou subcontracted most of the work that came her way. In 2006, two seamstresses were hired to begin the company workroom. Determined to succeed and given hope with a loyal clientele, Dao moved the showroom to the second floor of a commercial space. Beginning with retail clients and slowly transitioning to wholesale designers as well, Drapery Designs grew by excellent reputation alone. With a growing business and constant requests for our services, Dao could see the advantages of having the workroom nearby.
In 2007, Drapery Designs moved the showroom and newly updated workroom to the center of Kentlands. Today we are still in the heart of Kentlands with multiple designers, workroom fabricators and other staff needed to keep our business running efficiently. From basement beginnings to a multi-level curtain store, we have upheld our standards of excellence and customer satisfaction for over ten years.
Designer – Dao Zhou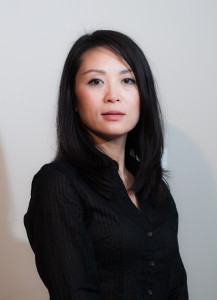 Dao Zhou studied at the Fine Art Institute of Zhe Jiang in China from 1989-1993. After receiving her BFA, Dao began teaching textile design at the University of Zhe Jiang until 1999. After working from 2001-2004 as an in-home designer for Expo Design Center in Bethesda, Maryland, Dao began her own drapery business in 2004. Today she is the master designer and proprietor of Drapery Designs, located in the heart of Kentlands, and has even bigger plans for the future of her company. "My favorite part of the whole process is installation day, to reveal the grand transformation of the room with just a few changes is so gratifying and I am very proud of our work."
---